Florentina is a geographer, and after her professional career in several surveying offices, she became the manager of Neurogenesis Clinic.
If there is one thing that defines her that is her strength and ability of resilience.
Florentina is multifaceted and assertive, with a great capacity for adaptation, approaching new professional challenges with great enthusiasm.
Life made her go through great obstacles but she also knew how to bring out all her chameleon-like arsenal to overcome them with intelligence and wisdom.
She is shining, everything around her is impeccable, together with her empathetic and active listening skills.
Florentina will be the responsible of the good running of the clinic, she will attend the needs and will consolidate a committed, encouraged and responsible team.
She is the figure that will lead this project specifically designed to help our patient's recovery to be more pleasant.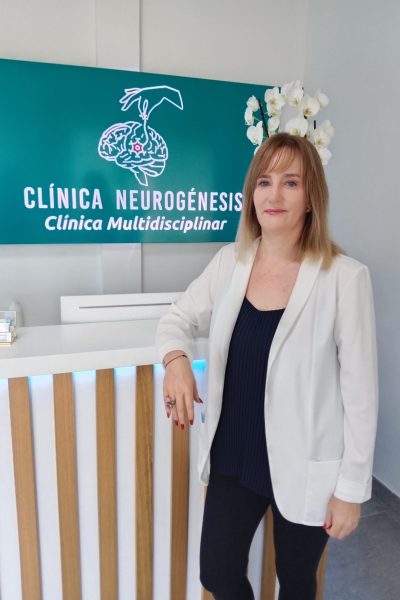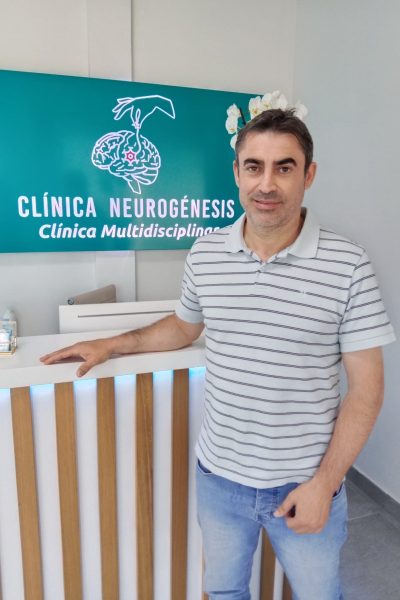 Miguel Angel Floria Valadez
Miguel Angel is an industrial technical engineer, and after a long professional career in the construction and interior design sector, he became the founding member, soul, heart and life of this multidisciplinary project.
Miguel Angel's story is deserving of recognition, a titanic fighter with high hopes of recovery.
His life froze on June 15th of 2020 when he was diagnosed with a hemorrhagic stroke in the right hemisphere of the brain, with a hemiplegia in the left  side of his body.
That is when a before and after begins in his life, where his conscience plays a fundamental role to overcome the situation.
He is the reason why Neurogenesis Clinic is born!
Miriam is born and raised in San Pedro de Alcantara, Marbella. When she finishes Bachillerato she starts a course of IT Administration, Payroll, Social Security and Recruitment, then she studied a degree in English Studies at the University of Malaga while working as an administrative assistant in a real estate agency.
After finishing her studies, she took English translation courses and started volunteering in Red Cross Marbella, then joined us in this wonderful project as a receptionist; among some of her tasks are: updating the website, managing social networks, as well as guiding in any aspect of communication that can transfer our rehabilitation services and professional assistance.
Miriam is a resolute and easily adaptable person who brings a lot of enthusiasm and kindness to our reception.
She will welcome you with a smile!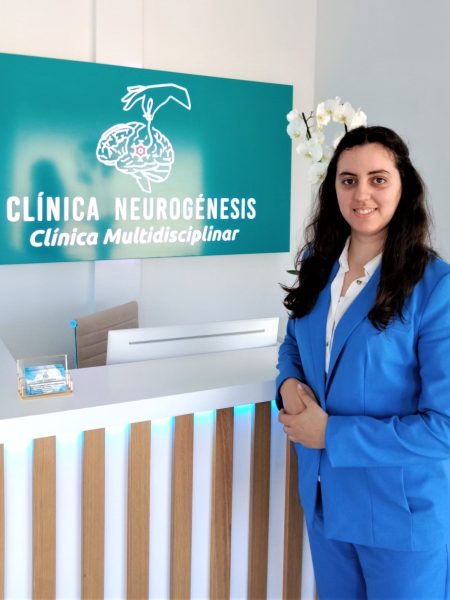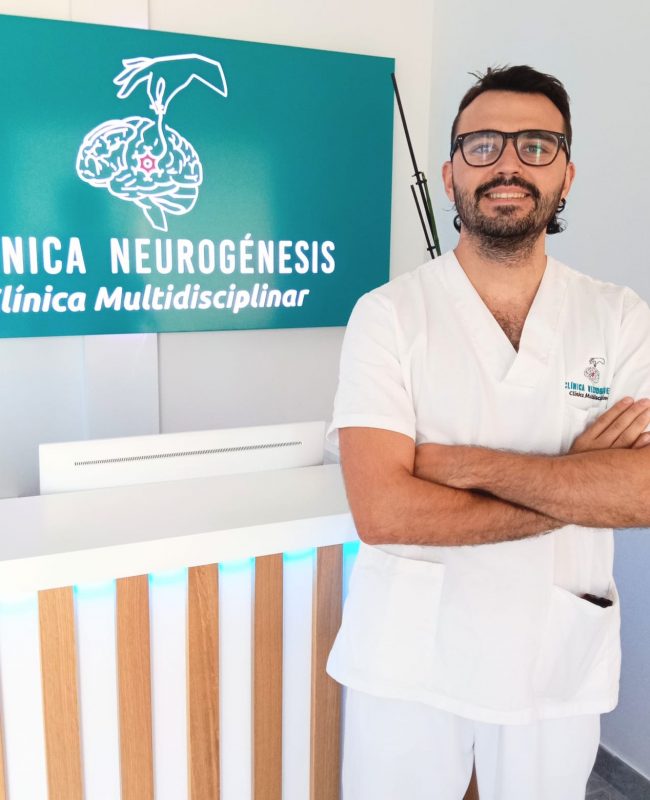 Jesús Alberto Rubio Domínguez
Neurological Physiotherapist
Jesus Alberto Rubio Domingue is a physiotherapist at Clinica Multidisciplinar Neurogenesis. Born in Marbella and raised in San Pedro de Alcantara. After finishing high school and a Higher Vocational Training in Diagnostic Imaging and Nuclear Medicine, he headed to Almeria, where he began his studies in the Degree of Physiotherapy. After finishing his degree, he continued another year to study the Official Master's Degree in Physiotherapy and Disability at the University of Almeria.
During his stay in Almeria Jesus Alberto has worked in several physiotherapy clinics and health centers, developing his activity mainly in the trauma patient or in the rehabilitation service of the post-covid 19 patients. Alberto has training in diagnosis of musculoskeletal injuries by ultrasound, manual and manipulative therapy and of the musculoskeletal system, respiratory physiotherapy, treatment of neurological patients, among others.
Upon returning from his stay in Almeria, he saw the opportunity to join Clinica Multidisciplinar Neurogenesis. After learning about the goals and philosophy of this clinic he had no hesitation in "jumping on the boat".
Alberto is a passionate person about physiotherapy, motivated, willing to assess and carry out the most appropriate treatment plan to the characteristics while creating a close bond with his patients.
He will always give his best to offer the best service possible!
Alejandra Payot Diaz is an Occupational Therapist at Clinica Multidisciplinar Neurogenesis. She was born in Rincon de la Victoria. After finishing her Advanced Technical Degree in Dietetics and Nutrition, she studied Occupational Therapy at the University of Malaga. After completing these studies she decided to train in the neurological field and take the Master of Occupational Therapy in Neurology at the UMH. Subsequently, she began working in the Multiple Sclerosis Association of Lorca, which has a neurorehabilitation project, working iwht multiple adult neurological pahtologies and with a magnificent multidisciplinary team.
During all this time, she has been trained in the Human Occupation Model, Bobath Concept, Animal Assisted Therapy, Aquatic Therapy (Halliwick), Mindfulness, TEA, DIR-Floor time DIR-101, Sensory Integration, Basale Stimulation, Intervention in Spinal Cord Injury and traumatic hand, among others. It can be said that she has no intention of concluding her training, as she is studying the Expert in Neurological Hand.
Alejandra defines herself as a non-conformist, she likes challenges and new adventures, she is looking forward to seeing you around.
"From Occupational Therapy we work day to day through meaningful activity, that which gives us positive experiences in our daily lives and promotes our occupational balance and self-concept. Being able to feel satisfied with our daily life belies the monotony of routine and brings us quality of life".
"There is nothing better than seeing a patient's happy face when they see your proud face, the rehabilitation process is a team effort, the therapist-patient relationship is key and their achievements are also mine".
She is waiting for you!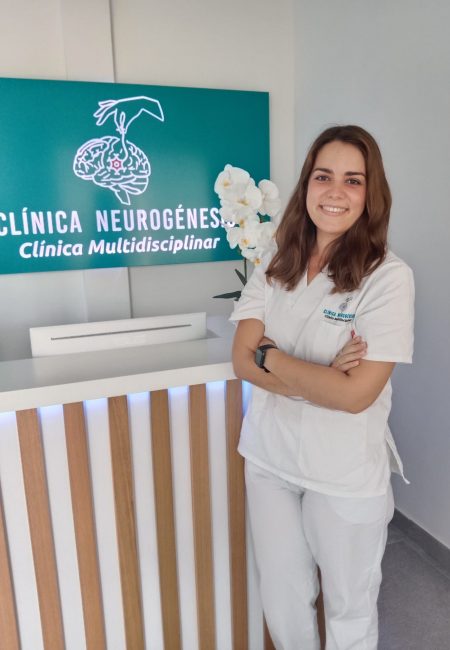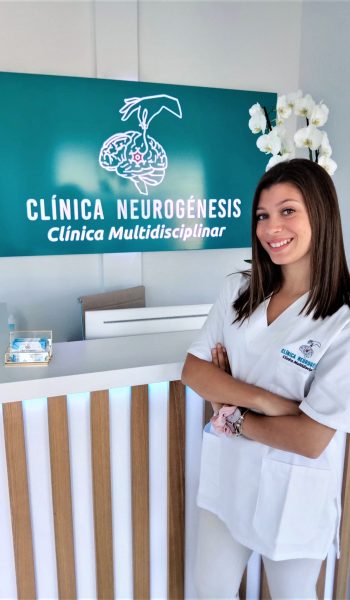 After finishing her studies in Malaga, Mirian completed a Master's Degree in Clinical Speech Therapy in Nuerological Damage at the Instituto Superior de Estudios Psicológicos (ISEP) in Madrid. Subsequently, she completed a Master's Degree in Early Childhood Care at the University of San Jorge (Zaragoza). Mirian is in continuous learning with different courses (Myofunctional Therapy, Evaluation and Intervention in Communication and Language in Autism, …).
Mirian has experience in child and adult clinical practice. She started and continues as a speech therapist in an important association in favor of people with difficulties in the Costa del Sol working for the Communication Disorders Unit of the Costa del Sol Hospital treating speech, spoken or written language, voice, hearing and feeding problems.
Regarding the neurologopedic approach, she evaluates and treats alterations in language (aphasia), speech (dysarthria), voice (dysphonia) and swallowing (dysphagia) after suffering a brain injury. In terms of intervention, she considers the importance of early onset and intensity of the intervention to achieve maximum autonomy and functionality of the affected people.
Her main goal is to carry out an effective and efficient therapy. The methodology used will be totally individualized and will depend on the characteristics of the person and family demands.
Felisa Elvira Delgado Moya
Felisa has extensive experience of more than ten years in mental health, specialized in General Health Psychology and expert in Psychoeducation, she graduated from the University Roviera i Virgili of Tarragona with curricular itinerary of the autonomous University of Barcelona. Practicum in neurodegenerative development in old age; dementia unit of the Lloret de Mar Hospital, Alzheimer's Association of Catalonia in Barcelona and residence for the elderly in Salt (Girona). And founding member of the Azheimer's Association in the Selva region.
She is a researcher of the development of the human brain, she has been trained in the specialization and Magister on infant-juvenile evolutionary stages as well as the development of the family by the University of Valencia, the Hospital San Juan de Dios in Barcelona and Malaga.
Currently, she continues her work of specialization in neuropsychology in the intervention with teenagers with neurodevelopmental disorders as well as in the intervention for cognitive rehabilitation for acquired brain dysfunction. Member of the Official College of Psychologists of Andalucia Orienta, being an active part of research in various working committees and now collaborator of the Multidisciplinary Neurogenesis Clinic.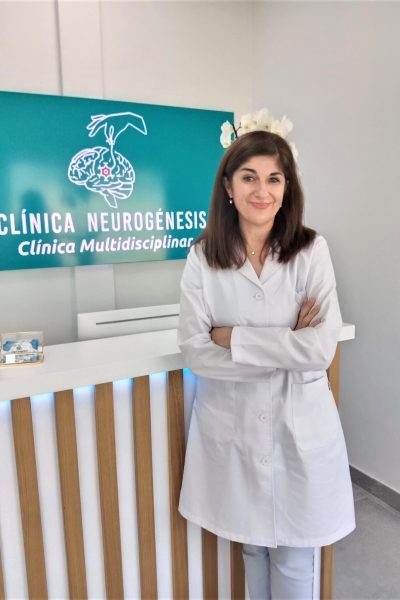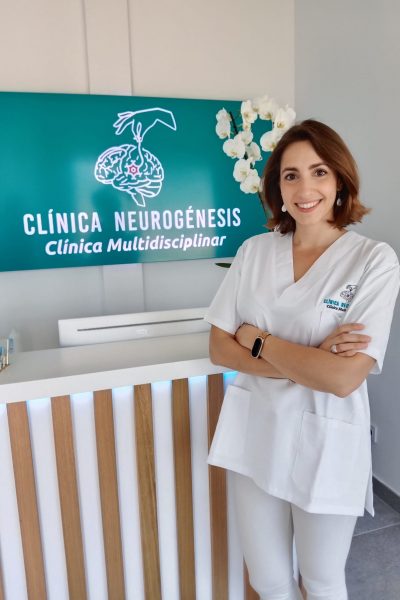 Galadriel has a degree in Human Nutrition and Dietetics from the Complutense University of Madrid, she is a specialist in clinical nutrition, endocrinology and fitness, by the Institute of Nutrition and Health Sciences (ICNS), with technical authorization for the development of nutritional plans in order to achieve the needs and goals of the patients.
After finishing her studies, Galadriel started working in several hospitals in Madrid until she came back to Marbella, where she has worked in the Costa del Sol Hospital and in a renowned clinic, until she joined us in this new adventure.
With energy and determination, Galadriel encourages her patients to achieve their goals!
Sports Therapist and Personal Trainer
Jose Manuel has a degree in Physical Activity Sciences, a Master's degree in Rehabilitation and Retraining of Injuries, a postgraduate degree in Training in Special Populations and another postgraduate degree in Neurological Rehabilitation.
For some years his field of work has been neurosciences to help in the rehabilitation of injuries and neurological pathologies.
Jose Manuel continues to learn every day to be able to provide solutions to the uncertainty of his patients in their improvement.
Jose Manuel always says that "his profession is the most beautiful of all but at the same time it carries a great responsibility".
"Thanks to Neurogenesis Clinic for giving me this opportunity in this great project"
Thank you, Jose Manuel, for being part of it!